Resource Center
Educational resources to help you with your HR and Payroll management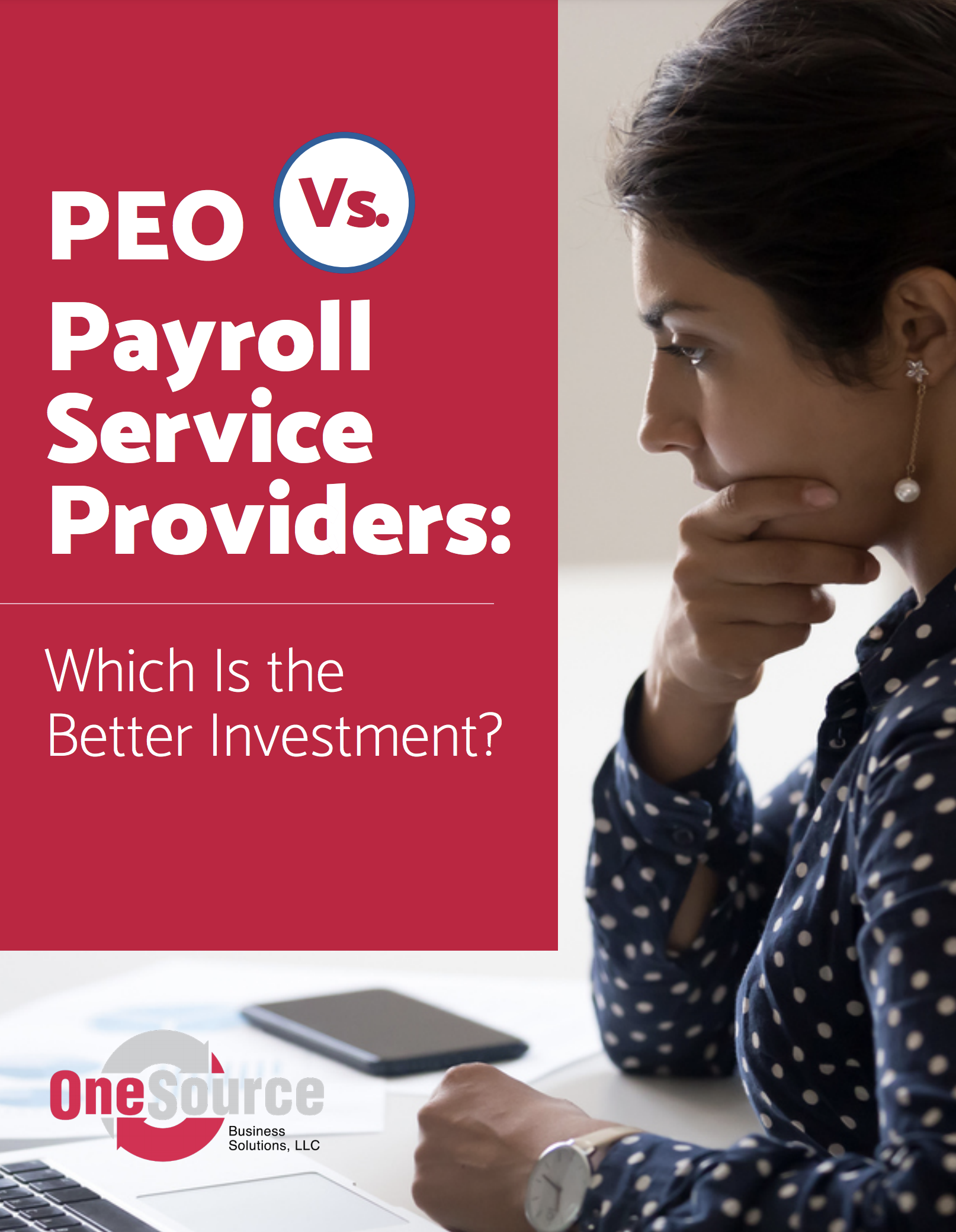 PEO vs. Payroll Service Providers: Which Is A Better Investment
Broaden your knowledge of PEO's and payroll service providers with this eBook.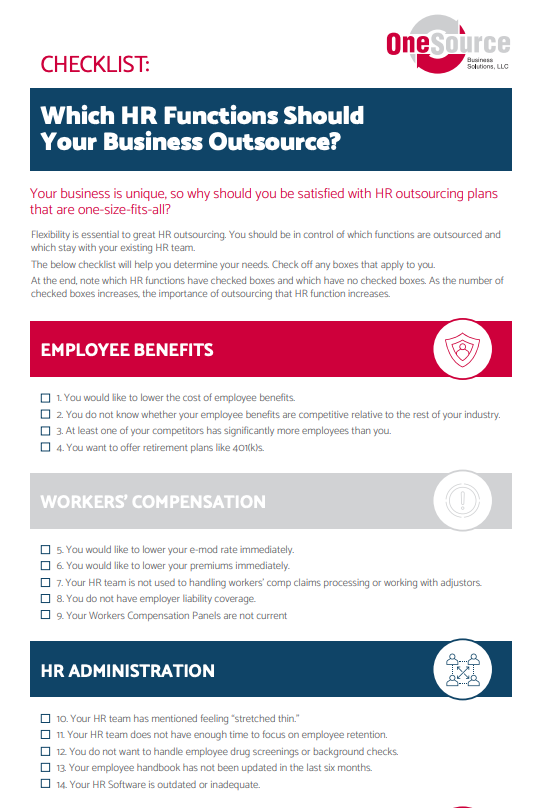 Which HR Functions Should Your Business Outsource?
Use this checklist to find out what functions you can outsource.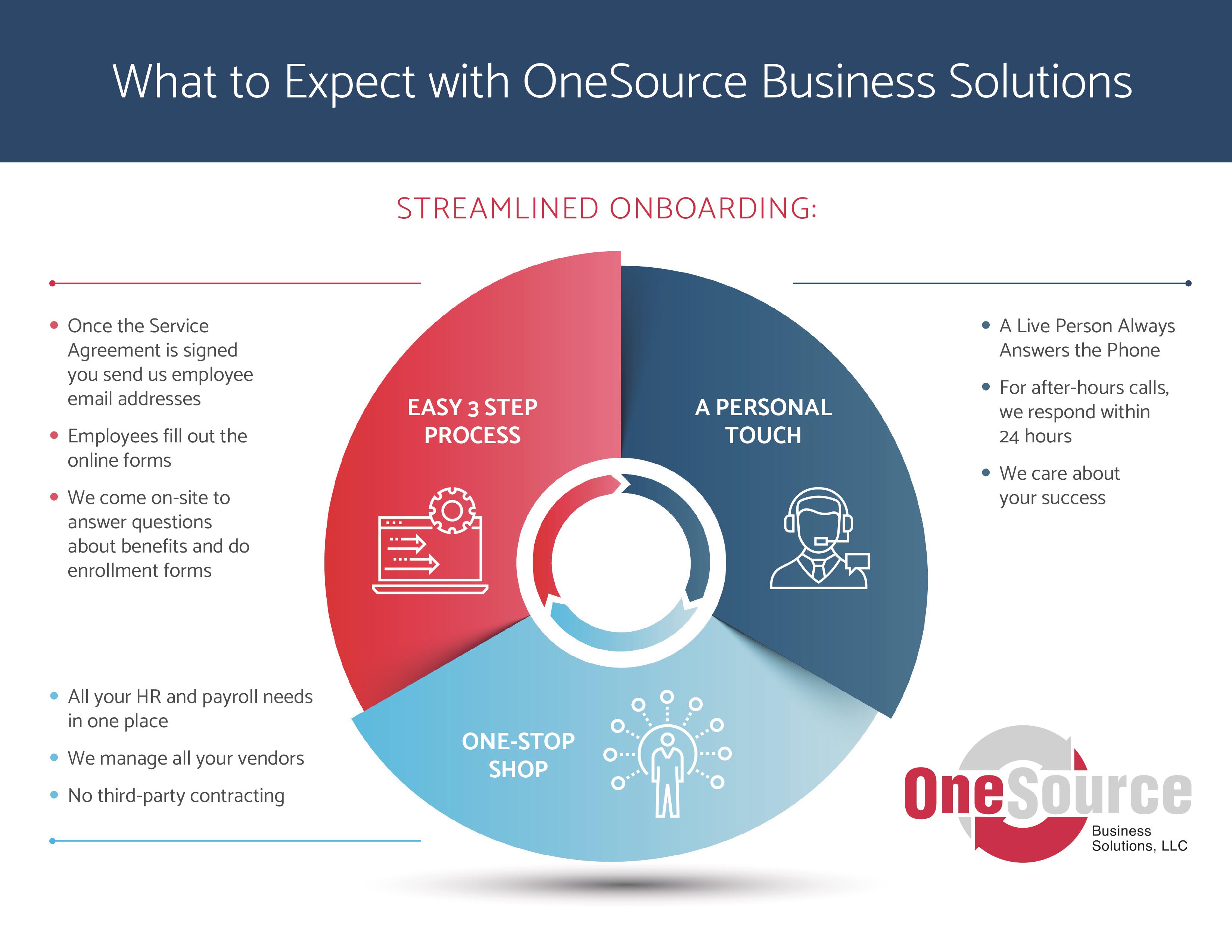 What to Expect with OneSource Business Solutions
What can you expect from a partnership with OneSource? Download our one sheet for more information!