Resource Center
Educational resources to help you with your HR and Payroll management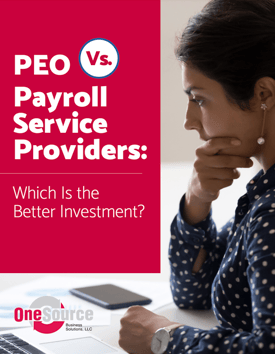 PEO vs. Payroll Service Providers: Which Is A Better Investment
Broaden your knowledge of PEO's and payroll service providers with this eBook.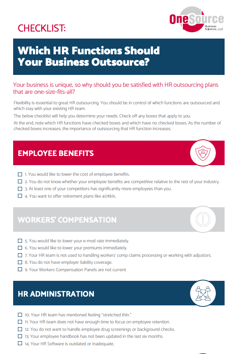 Which HR Functions Should Your Business Outsource?
Use this checklist to find out what functions you can outsource.

Is It Time to Change PEO's? Checklist
Download our checklist to see if it is time for you to look for a new PEO.